CHRISTOPHER SHANNON
LONDON
Christopher Shannon is a graduate of Central St Martins MA Menswear course, where he was awarded a scholarship under the late, great Professor Louise Wilson. Shannon was the recipient of the inaugural BFC/GQ Designer Menswear Fund. He has been shortlisted for the Emerging Award at the British Fashion Awards and LVMH Young Fashion Designer Prize, and has been involved in the innovative MAN, NEWGEN and Fashion Forward sponsorship schemes.
The label Christopher Shannon is stocked by trend-leading stores around the world, such as Selfridges, H Lorenzo and Tom Greyhound.
The Christopher Shannon Perfume is inspired by his childhood and teenage years growing up in Liverpool. Scents of sulphur, copper and wood from the factories would mix with the smell of food from the bustling streets and fresh citrus notes from a newly cleaned house. These inspirations mix together with childlike enthusiasm reflecting both Christopher's bringing up and his contemporary, playful designs.
CHRISTOPHER SHANNON - 15ml EDP classic look
Regular price
Sale price
€45,00 EUR
Unit price
per
Sale
Sold out
Share
View full details
HIEN LE
BERLIN
Hien Le started working in the fashion industry at a very young age. After learning the trade in Berlin and Antwerp, he founded his own label in 2010 with a very celebrated show at Berlin Fashion Week. Since then, he has received both international acclaim and a multitude of awards for his designs.
Inspired by the functional, yet at the same time very smart, tennis clothing of the 1960's and 70's as well as California of this era, Hien Le presents a strong sleek Spring/Summer collection 2016. Mark Buxton caught this inspiration and turned it into a fragrance with an expression of fresh and green, but also woody and dry.
HIEN LE - 15 ml EDP classic look
Regular price
Sale price
€45,00 EUR
Unit price
per
Sale
Sold out
Share
View full details
GOETZE
BERLIN
Founded by Sissi Goetze following the completion of her MA studies in menswear at Central Saint Martins in London 2011, Goetze was formed around an ongoing exploration of unique formal and casual sensibilities within essential menswear items.
Based in Berlin, Goetze draws upon the city's intersection of unconventional lifestyle with elements extracted from art, design and leisure to develop and craft each collection.
Goetze uses historical precedents of menswear with everyday aspects of contemporary masculinity, taking inspiration from both athletic apparel and casual wear.
Time collapses, and history dilutes itself. Yesterday is as close as the furthest future. Hyper-masculinity is floating next to an ageless generation. Your skin aged, sun, cigarettes. Now it's lit by your macbook screen. I smell the toxic fumes of an imaginary future just like the toxic fumes of a past on street corners counting small crime money. I smell the towel of Rocky Balboa. I smell the silver screens which taught me all that, and I smell. You. And you are here. This is all you know. And you are young, but you smell like Paul Newman, like after shave on irritated skin.
GOETZE - 15 ml EDP classic look
Regular price
Sale price
€45,00 EUR
Unit price
per
Sale
Sold out
Share
View full details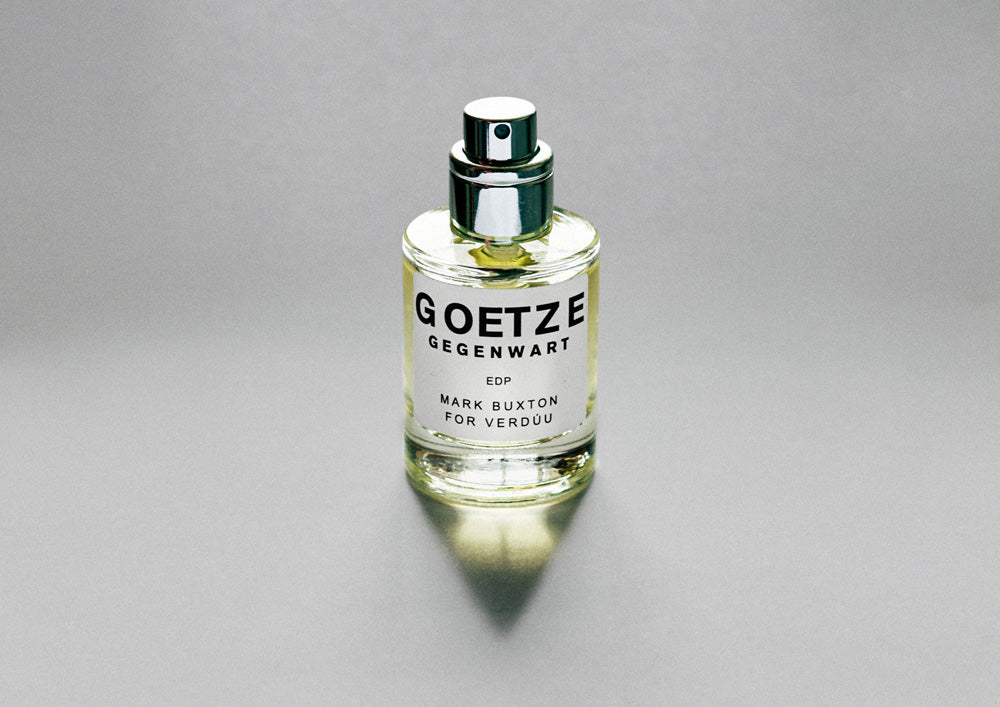 MATTHEW MILLER
LONDON
Matthew Miller is the winner of the Woolmark Prize 2017/18.
With his design philosophy that positions fashion as a product, just like ceramics or furniture, balancing simple manufacturing values ​​with an artist's approach to his craft. He sees the wearer as integral to a garment's worth, raising its importance as soon as it's worn.
The perfume has a distinct accord that references his design philosophy.
"Art is fundamental to design" and is based upon a conceptual idea and the notes you would find in an Art gallery at his first exhibition. Rather than displaying the exhibition physically Matthew has chosen to turn it into a scent and allow it to be experienced by the nose.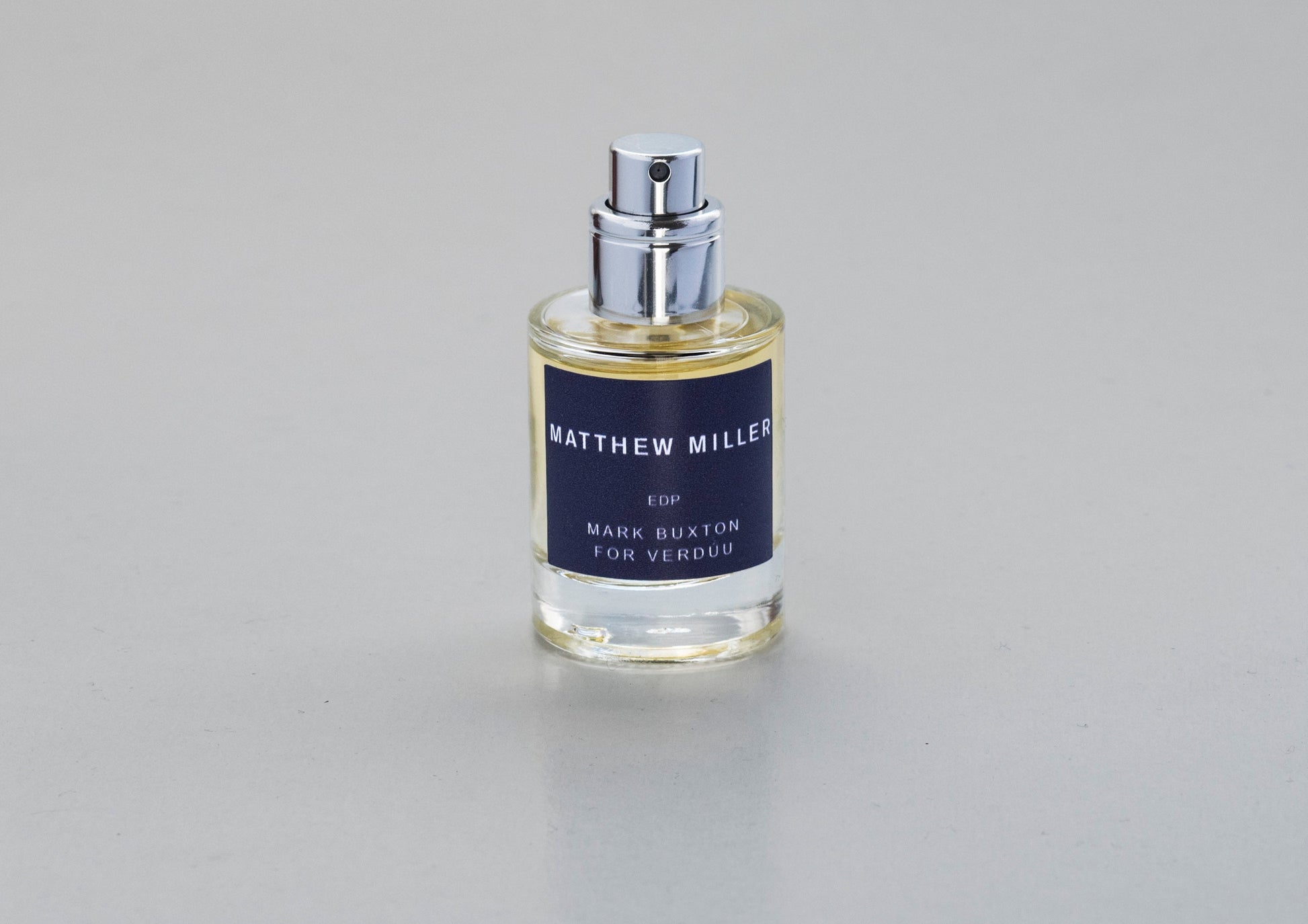 MATTHEW MILLER - 15ml EDP classic look
Regular price
Sale price
€45,00 EUR
Unit price
per
Sale
Sold out
Share
View full details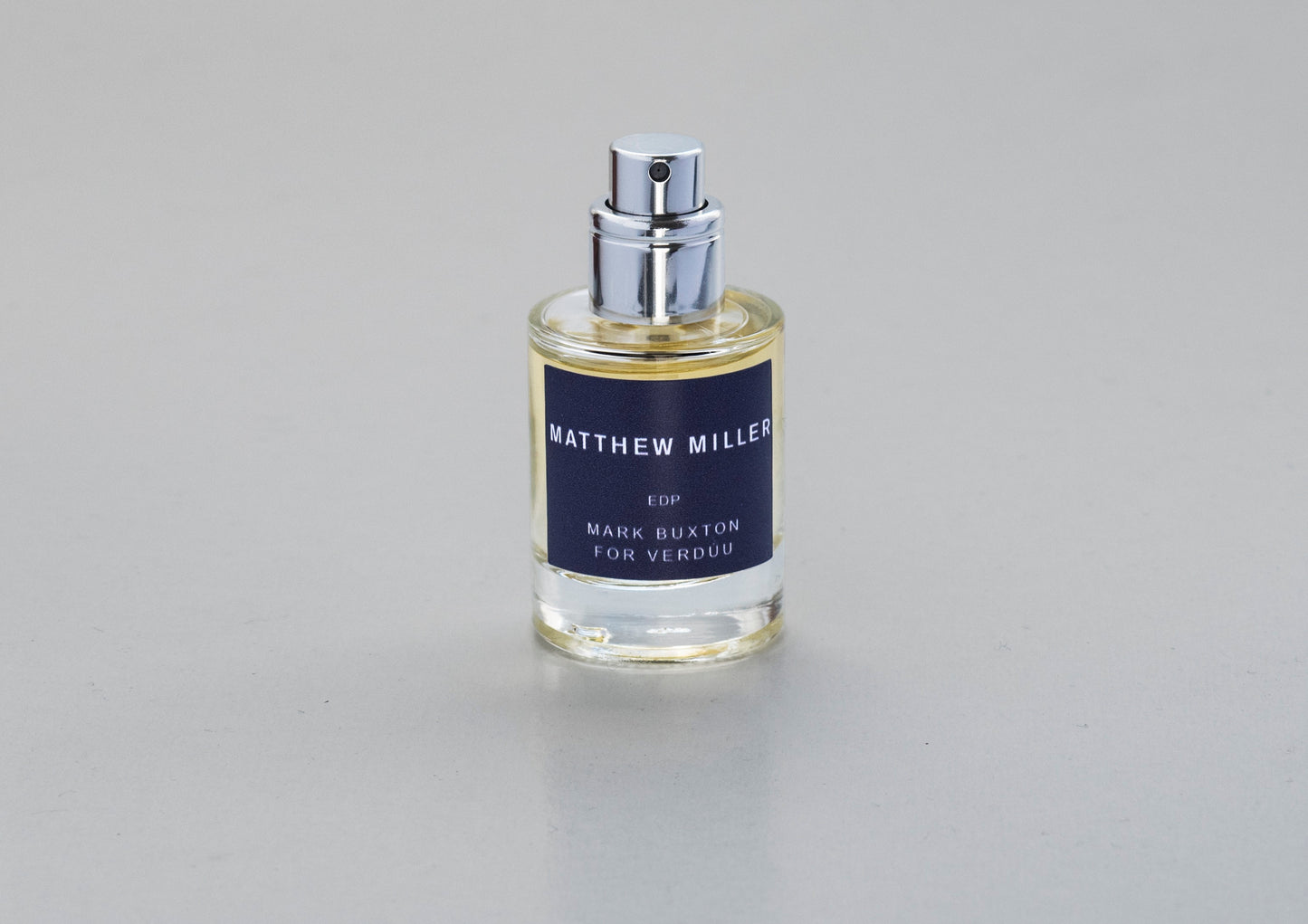 MICHAEL SONTAG
BERLIN
Michael Sontag sees his work as an entity. Therefore, he prefers not to define his fashion as a collection, but rather as his general "work." Sontag sees his production process as fluent. Designs which have never been drawn come to life on mannequins through Sontag's drapery work.
The transitions from season to season build upon each other. His presentations are snapshots without a static character, instead of being reckoned as an attempt, respectively an offer. With this approach, the designer wants to blur the common fashion borders and create a generality detached from fashion parameters such as seasons, trends and consumer ages.
The Scent was created out of something intangible. The memory of a scent, though it hath no physical form still leaves an impression. For the perfume briefing with Mark Buxton, Michael brought an old tin box, that once used to contain a soap. The soap is now long gone but when you open up the box, you can still smell what was once present.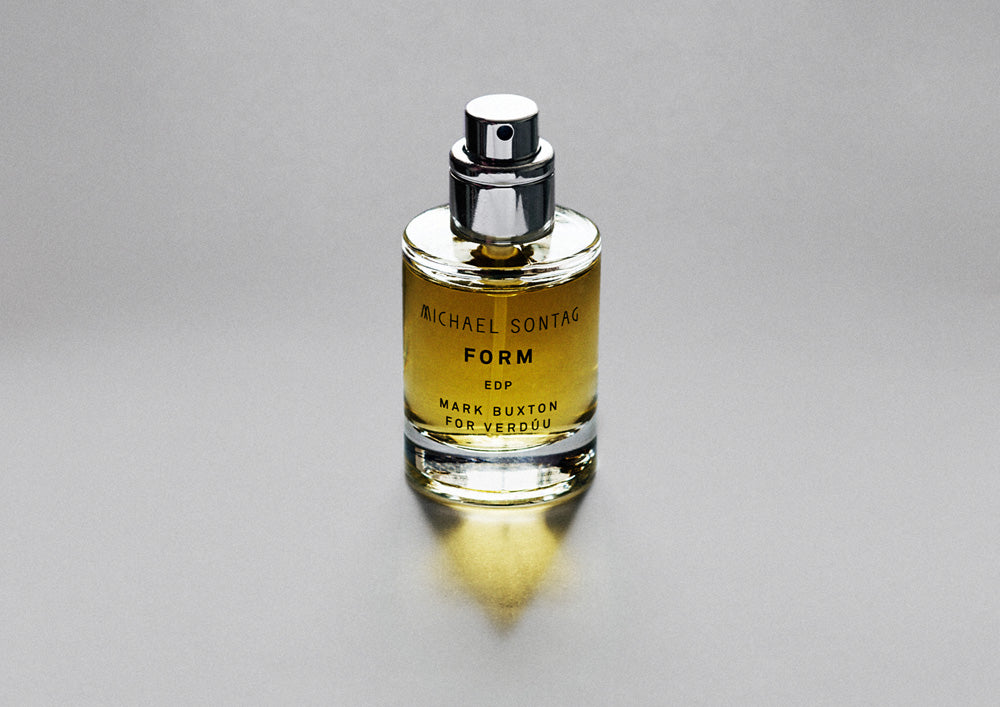 MICHAEL SONTAG - 15 ml EDP classic look
Regular price
Sale price
€45,00 EUR
Unit price
per
Sale
Sold out
Share
View full details